He not only inherited his beloved grandfathers' dashing looks but also his talent! In the soon to be released  "A Tale of Two Omars", LA based actor Omar Sharif Jr. draws on the lessons he learned from both sides of his family. In an exclusive he opens up to PASHION about what to expect!
The actor grandson of Hollywood royalty Omar Sharif on his father's side and Holocaust survivors on his mother's, he learned early on how to move effortlessly between suburban Montreal and the glamorous orbit of his grandparents' world in Cairo. His famous name always protected him wherever he went.
"I think I always did feel a certain pressure to live up to the Sharif name. It took me time to realize it, but with time I learned that the true legacy of my name is to be kind, empathetic and to live my values fully — and embed them fully in everything I do." he confides.
He first knew he wanted to be an actor when his grandfather took him to see Titanic. It was the first time they went to a public cinema together.  At dinner  Omar Senior  spoke about the craft of acting and praised young DiCaprio's performance. That was the moment Omar Junior knew he also wanted to become an actor. He wanted to help tell stories and he wanted his grandfather to be equally proud of him.
We also wondered how he perceived his famous grandfather: "That's the funny thing about Omar – I saw the same Omar everyone else did. While he might have conquered  Hollywood, it never changed him. He was the same person in public and in private, with family or with fans. For better or worse, he was always authentic to himself. In a "Tale of Two Omars", I just have a lot more of that authentic Omar to share, including some never before heard stories."
Being authentic to himself was also what Omar Sharif Jr. believed in when in the wake of the Arab Spring he made the difficult decision to come out in the pages of The Advocate,  knowing his life would forever change. What he didn't expect was the backlash that followed. From bullying, to illness, to attempted suicide, to becoming a victim of sex trafficking, to death threats by the thousands, to revolution and to never being able to return to a country he once called home, Omar Sharif Jr. has overcome more challenges than one might imagine.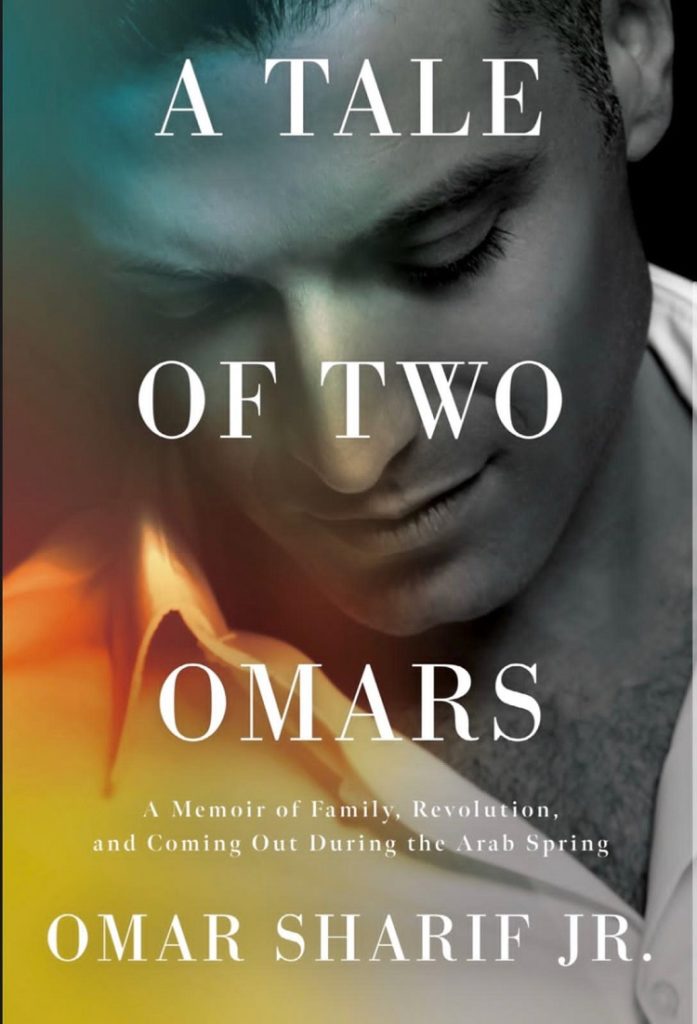 "A Tale of Two Omars" charts the course of an iconoclastic life, revealing in the process the struggles and successes that attend a public journey of self-acceptance, becoming an international leader in the fight for LGBTQ equality and a life dedicated in service to others.
On Sale: October 5th, 2021 from @counterpointpress
Pre-Order Now: from Amazon or any of your favorite book retailers including Amazon, Indigo, Target, FNAC and Goodreads.
For more people news CLICK HERE.