Mercedes-Benz Fashion Week Russia is taking place on April, 19-24 at the Museum of Moscow. The designers will show their new collections in Moscow, St. Petersburg, Nizhny Novgorod, Kazan, Sochi, and Chelyabinsk.
Kicking off on April 19 with Moscow-based brand Ruban,  #MBFWRussia shows will take place on April 20th in two cities – Milan and Moscow.  The shows of Russian and international designers will be live streamed at the MBFW website as well as partners' websites including our very own site. On April 21, shows by designers participating in LongFashionWeekend will be live streamed from Chelyabinsk.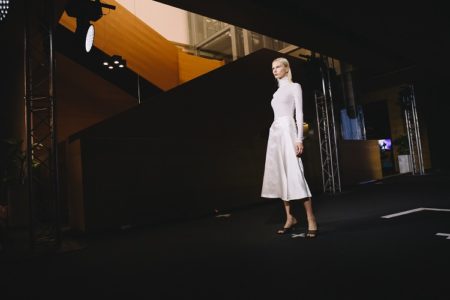 The united MBFW Russia schedule includes live streams of shows and video presentations by designers from Argentina, Belgium, Chile, Cyprus, France, Germany, India, Israel, Italy, Japan, Mexico, Netherlands, Nigeria, Peru, Poland, South Korea, Spain, UK and USA.
On April 20, an interactive digital platform of the Fashion Week will be launched at https://mbfwrussia.ru/en, telling more about the participants and the designer profession, introducing fashion and sustainable development experts, and offering invitations to the shows. Visitors  are offered interactive insights on a fashion designer profession – in 5 days, the users will have to find an inspiration source, draw up some sketches, and get the collection and the concept ready for the show. The digital platform will also contain subject guides, playlists, tests, exclusive materials prepared by designers, fashion industry officials and experts on sustainable fashion and ecology.
Together with Fashion Fund, in this season Mercedes-Benz Fashion Week Russia is once again offering grant support to designers from all over Russia to bring a show to Mercedes-Benz Fashion Week Russia without participation fee.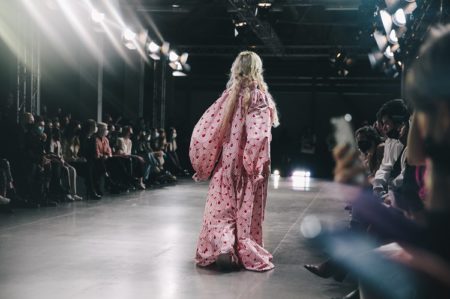 Mercedes-Benz Fashion Week Russia continues to support models of advanced age. Thank to collaboration of Russian Fashion Council and Moscow Longevity program, people of advanced age will present new designer looks at the Moscow catwalks – along with other models.
For more fashion news CLICK HERE.