We always wonder how old do we really look. Friends or family members know your age, new acquaintances will be careful not to upset you and you really can't go up to and ask strangers in the street! But now you have the chance to ask one of France's leading beauty doctors to tell you the truth and nothing but the truth! And it is super easy and for free for PASHION readers.
Simply send a close-up picture of your face without makeup to Dr.Laurent Miralles on the  following email lmiralles2013@gmail.com and add the subject line: PASHION beauty. Dr. Miralles will randomly pick 50 emails and answer within the next 2 weeks. And if telling PASHION readers their age is not enough, Dr.Miralles might also take the time to suggest procedures to make you look the best you can!
Rest assured that your email communication is strictly between you and Dr.Miralles and is completely confidential.
About Dr.Laurent Miralles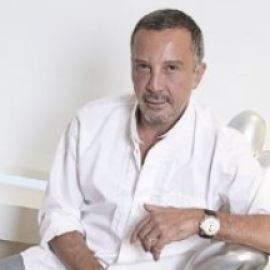 French aesthetic doctor Dr.Laurent Miralles' A-lister clients come from all over the world. The female and male celebrities and socialites he tends to since 1995 all have one thing in common: they strive to look their best possible at every age, yet are keen to maintain a natural look. Right down the alley of their "best friend's" motto: " Its about intelligent beauty. He makes sure to see his clients every six months, be it at his posh Paris clinic in the 17th arrondisment or at his travels around the globe including the Middle East. His success is not only credited to his vast expertise and know how but to the trust and intimacy he has built with his loyal clientele.
FOR MORE BEAUTY NEWS CLICK HERE.