Last March Cartier turned its Al Faisaliyah flagship boutique into a magical garden to unveil an exhibition of more than 150 High Jewellery creations, including 30 historic Cartier pieces exhibited for the first time in the Middle East, paying tribute to the style and creativity of the Maison.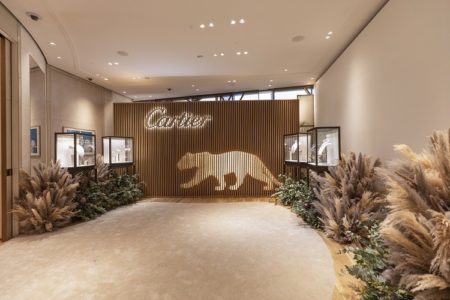 The collection exhibition symbolizes Cartier's emblematic Panthère continuing  journey across Saudi Arabia, that started last year  to the stunning surrounds of Al Ula for 'A New Dawn', a film dedicated to the holy month of Ramadan. This month, she reaches a new destination in the Kingdom, as one of Cartier's first-ever panther motif pieces, a Panthère pendant-watch (1920),  on display at Al Faisaliyah boutique, Riyadh.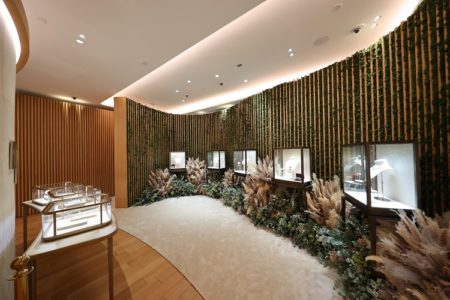 The High Jewellery event celebrated the city of Riyadh and the Saudi clients, where the Maison internalized all its boutiques more than 3 years ago .
"We are proud to present this stunning showcase of creations from the Cartier Collection for the first time in Saudi Arabia, sharing more than 170 years of history, style and creativity.Today, it is our responsibility and privilege to support the dynamic cultural heritage and ecosystem in the Kingdom, and proudly invite the Saudi public to discover the diverse universe of Cartier,"
Kalid Lanssari, Managing Director of Cartier Saudi Arabia.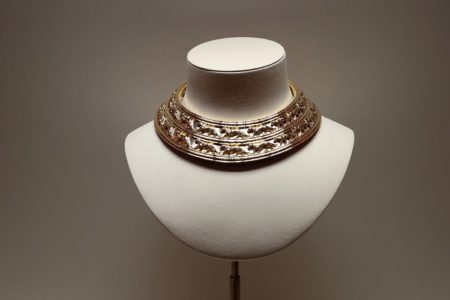 Since Jacques Cartier's visit to the Gulf in 1912, inspiration from the arts and heritage of the Arab world has been at the heart of Cartier's style and creative expression. Reflecting the long-standing relationship between the Maison and the Gulf region, the specially curated exhibition featured pieces inspired by Islam and the Middle East, Ancient Egypt, India and Asia cultures. These include a rose and yellow gold diamond Hand of Fatima clip brooch (1940) owned by French pop singer Claude François and a Muslim prayer bead necklace (1970), with the word "Allah" engraved on the gold drop of the pendant.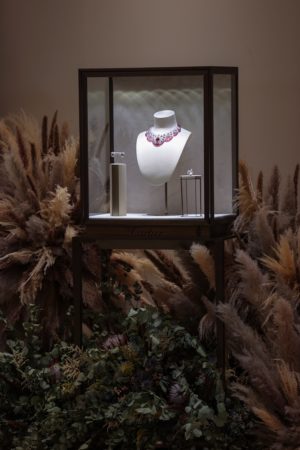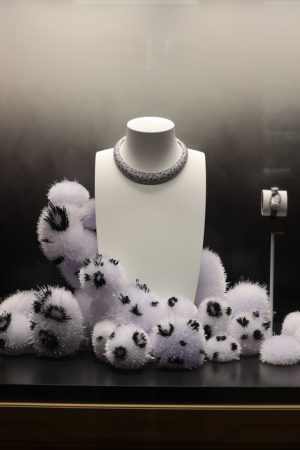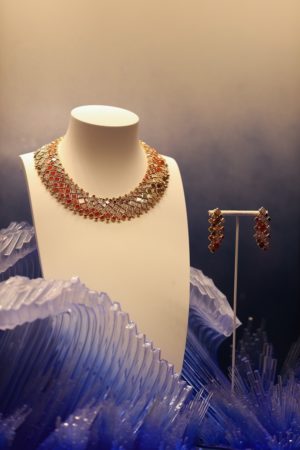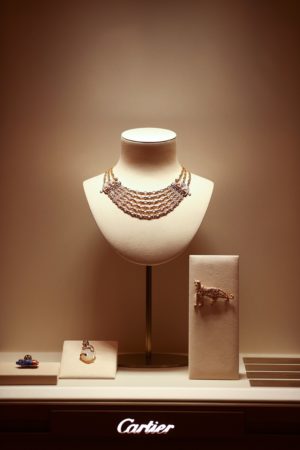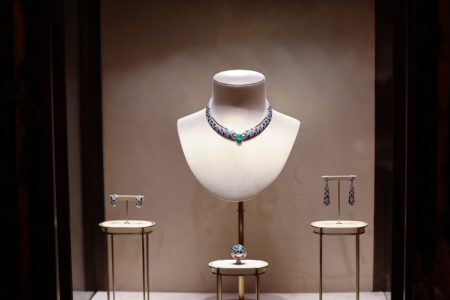 Watch the video to discover the fabulous Cartier exhibition.
For more accessory news  CLICK HERE