Dubai's A-listers got back on track when La Loge, the city's poshest hair and beauty salons reopened their doors. Reem Abou Samra, the Syrian entrepreneur and socialite par excellence behind the beauty haven that is subtitled "where Beverly Hills meets Emirates Hills" not only answered our questions about  all the precautions and arrangements taken to make her loyal clientele feel safe, but also shared some of her favorite hair trends for this summer season.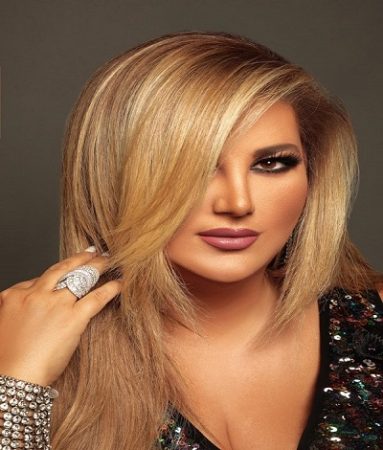 Q:  What service are allowed and what are not ?
A:  We offer all hair and nail services and treatments for both women and men.
Q: What are the regulations the staff should follow ?
A: We follow all preventive measures, which are wearing masks and gloves, sterilizing hands, sterilizing the workplace, and ensuring the employee's safety in measuring their temperature.
Q: What are the regulations the guests should follow ?
A: We receive customers with prior appointments to be able to carry out all preventive measures between appointments such as use of sterilizers before entering and when leaving, wearing masks and physical space. We also provide an exclusive salon reservation service if requested by a customer.
Q: How many customers do you service in one room?
A: Per room we service two people.
Q: What are the regulations about the equipment the staff is using?  Is it one-time use or if not, how is it sterilized?
A: As for the manicure and pedicure tools, it is used once only and some of them we sterilize with thermal radiation and alcohol before the medical packaging. As for the hair styling tools, we perform a comprehensive sterilization after each use with thermal radiation and a deep cleansing with alcohol.
Q: What about serializing the rooms, chairs  and tables?
A: We sterilize the chairs and all seating areas before and after each customer with sterilization solutions, and the salon is completely sterilized by a specialized company.
Q: Are there any health checks for guests before entering the salon?
A: We measure the temperature of customers and make sure that they wear masks and sterilize their hands before they entering the salon and follow the physical spacing measures.
But before Reem is off to welcome her clients, she shares some of her favorite hair trends for summer 2020 with us:
1.Braids are back!  As seen on the runways braids are fun, cool, offer many styles and keep your hair well under control!
2. Accessorize! Combs or sparkling hairpins add style to perfectly blow-dried hair!
3. Messy Buns!  Low maintenance, casually styled buns are sure to give a soft and feminine look ideal for hot summer days and nights.
4. The Wet Look! For the girl on the go, swept back wet hair, long or short, adds style and cool.
5. Ponytail chic! Brushed back and tied, hair is kept super straight for a sleek overall look.
FOR MORE BEAUTY NEWS CLICK HERE.