Critics were quickly at hand when Arwa Gouda stepped out on the red carpet on the opening night of the Cairo International Film Festival. As we all know taste is not objective but subjective, and while I might also agree that times might call for more simpler dresses, I was absolutely blown away and in awe by Arwa's regal look, styled to perfection in the grandeur of the satin gown by Stephane Rolland from the Spring/summer 2020 haute couture collection. From head to toe, hair to make up and that gown, for me it was almost "channeling Audrey Hepburn", one of the world's eternal style icons.  And even the strongest critics must admit Arwa was just oozing with style.
photo credit: Nora Youssef
I have always been a fan of Arwa's style, since her modeling days back in the 90's. And while I usually admire her red carpet outfits, I felt at her last red carpet appearances at the El Gouna Film Festival that extra something was missing.  But that gown, that look at CIFF was absolutely fabulous, and Arwa at her best!
So let us look at what's the story behind that choice of dress. How did Arwa, Stephane and most important her stylist Mohamed El Sherif choose this dress?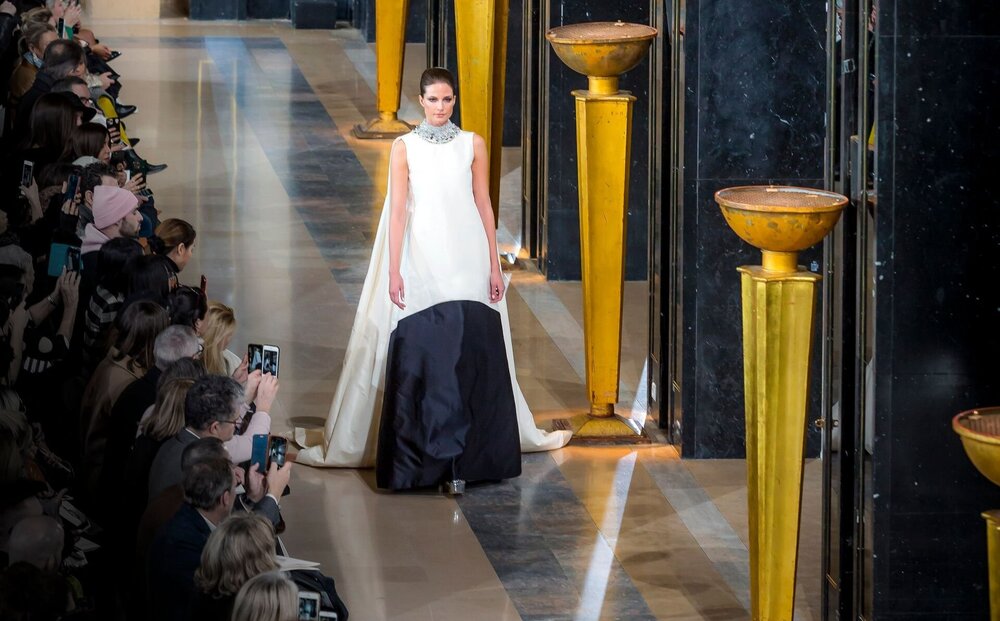 In an exclusive video message French designer Stephane Rolland shared his thoughts:
And here is what Arwa told me after her red carpet appearance:
"I have always been a big fan of Stephane's work ever since I worked with him in 2005 in Turkey and again here in Egypt on another fashion show. His dresses then are still imprinted in my mind. Simply unforgettable, the way the felt on my body, the way they made women look, I just love his work.
My first thought when I saw the dress was " a70's Statement Pharaonic dress".
I got so many nice compliments. The ones I remember most were that I had the aura of Farah Diba, which is of course a huge compliment, and others who told me that I look like I ran away from the museum, someone else calling me "a modern Sophia Loren" but on a more serious note actually the best compliments came from the people who actually work in the field who did not work on this look with me, such as stylists and designers who made the effort to  call me, or send me text messages and voice notes, telling me how much they loved the look.
Wearing Stephane's gown was honestly like walking on clouds. It is such a beautiful feeling wearing his gowns. I wish every woman in the world would have a chance to one day wear one of his dresses!"
Last but definitely not least let's hear from the man who made it happen, Mohamed El Sherif: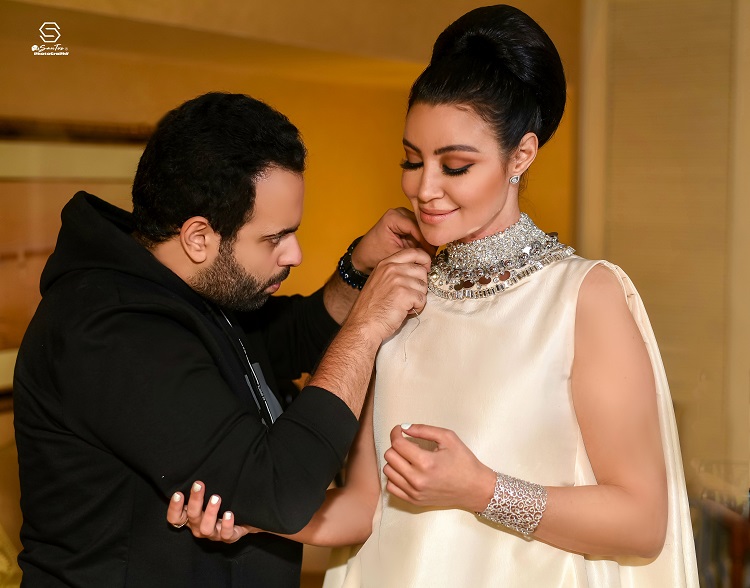 photo credit: San Tor
"Besides working as a fashion critic this was the first time for me to work as a stylist. I wanted to be different and do something outside the box for one of the largest film festivals in Egypt and the Arab world.
It was my first time also to work with Arwa Gouda. I approached Arwa because I feel that she is one of the artists who has the character and royal look of Egypt. And that dress is a very royal design. And I told her that she will be the queen of the red carpet, and it happened, just as I had envisioned to present the qualities of a queen. Naturally the choice of hair and makeup was on also based on the royal look.
I really want to thank my dear friend the great designer Stephane Roland who has often dressed Youssra for the red carpet, for his trust in me to also dress Arwa in one of his gowns."
As Arwa has definitely raised the bar, we can't wait to see more of her on the red carpet!
by Susan Sabet
For more People news CLICK HERE.